Introduction: 
Vietnam Dental Tourism is growing at a breakneck speed thanks to a professional combination between dentistry and tourism. It has caught great attention from foreigners whose requirements do not match to that of the local dental care. One of those mismatches, unsurprisingly, is caused by the high cost and tentatively huge price range of dental services provided by different dental offices.
After years performing dental tourism, Australian patients have become one of the most loyal clients of Navii Dental Care because of exorbitant dental services in Australia, which is not a very good investment in mind of many patients. 
So, this blog will discuss why Vietnam is an ideal location for dental tourists, specifically the Australians by comparing the costs of some basic dental services in Vietnam and in Australia.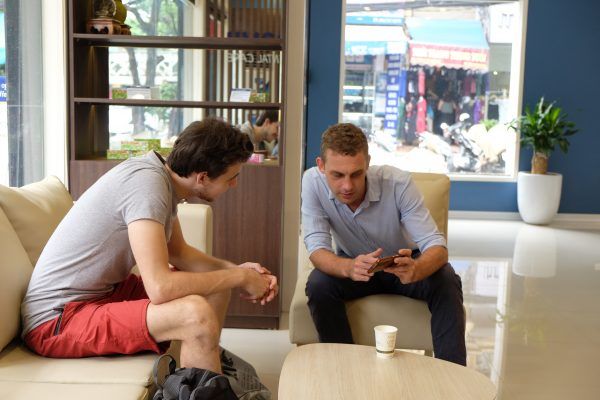 P
rice Comparison:
 

Australia

(USD)

Vietnam

(USD)

Diagnostic and preventative

 

 

Comprehensive oral exam 

$51 – $92

$10

X-ray (per exposure) 

$30 – $58

$15 – $30

Scale and clean (removal of plaque and calculus) 

$91 – $157

$15 – $100

Teeth whitening 

In-office laser whitening with Zoom (2 jaws) 

$500-$900

$220

Dentures/ Removable Prosthesis 

Complete dentures 

$2400 – $3800

$700

Crown/ Bridge/ Fixed Prosthesis 

Porcelain fused to titanium crown (per tooth)

$875 – $1400

$150 – $350

All-porcelain crown (per tooth)

$1250 – $1900

$200 – $500

Porcelain veneer (per tooth)

$1300 – $1990

$600

Oral surgery

 

 

Permanent tooth extraction

$135 – $295

$50 – $100

Wisdom tooth extraction (basic) 

$200 – $400

$75 – $125

Gum contouring surgery 

$1500 – $3000

$500 – $800

Single-tooth Implant (per tooth)

$3000 – $7000

$1550

All-on-4 Implant (per arch)

$23000 – $27000

$13000

Orthodontics (without extraction)

 

 

Traditional metal braces 

$2000 – $9000

$1500

Traditional ceramic braces 

$5000 – $8500

$2000

Invisalign 

$6000 – $9000

$4500 – $5500

Root Canal Treatment 

Root canal treatment (incisor to molar)

$500 – $900

$50 – $200

Filling / Direct Restoration

 

 

Inlays, Onlays

$550 – $780

$ 120 – $200
Conclusion :
To sum up, choosing a developing country like Vietnam should be a considerable save of money for dental tourists, especially for those from developed countries. In fact, the cost of a full-packaged dental tourism can still be less than a dental treatment alone. Due to the exchange rate, alongside with other factors, dental prices in Australia can be 8 times as much as that in Vietnam and the price range can be extremely wide. For example, an endodontist can charge 50% higher than a dentist in this "Kangaroo country". On the other hand, dental tourism is an intriguing experience that "hits two birds with one stone" when tourists can tuck into slap-up meals in one of the top "15 Best Countries For Food Around The World", while having their smile shined, accompanied by pleasant breath throughout their vacation!
As a pioneer in this promising domain, Navii Dental Care is committed to understanding every pursuit of our clients and continuously improving our services. What we are simply doing is to make sure that our clients can put a beautiful smile on their faces in every single corner of their journey in Vietnam, and in life.