Have you imagined leaving a dental clinic for a cup of "ca phe vot" (sifted coffee) that has lived for over half a century, or a dish of "bun cha" that serves you a feast of flavors in just one bite? It's completely possible as you will have tasted all those specialities of Hanoi by the time you are a dental tourist of Navii Dental Care.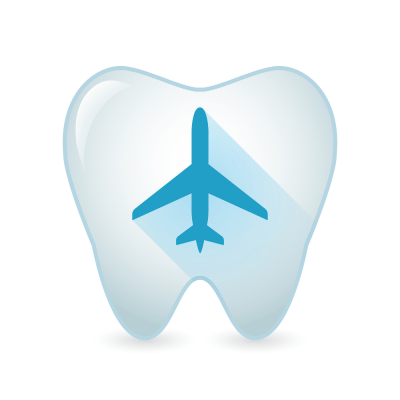 Dental tourism (dental vacation) is a 2-in-1 service that is gaining in popularity in medical tourism sector. This distinctive holiday is cut out for individuals who seek high-quality dental care outside of their local healthcare systems, in the form of a vacation. 
What makes dental tourism brilliant is that tourists can receive a much lower price tag for top dental services and put their feet up and unwind in a destination simultaneously. Noticeably, Vietnam, which is a small South-East-Asian countries, is listed as one of the best locations for dental tourism in Asia. Located in the heart of the capital Hanoi, along with over 20 years of operations, Navii Dental Care is among the first offices to provide dental tourism to take care of not only Vietnamese smiles, but smiles all around the world. 
This blog will explain why Vietnam is a dark horse in dental tourism:
What services are available in dental tourism? 

Why get Vietnam Dental Tourism?
1.What services are available in dental tourism?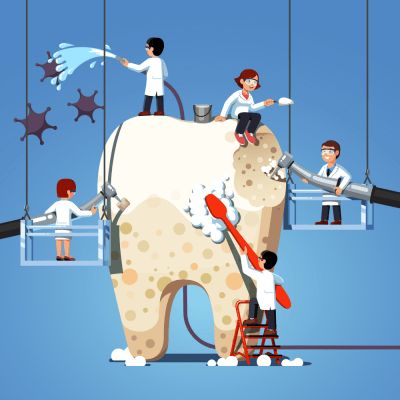 Undoubtedly, there are two parts of the dental tourism: a dental treatment and an optional travel package.  
First, the most common treatments people get with dental tourism are:
Second, a tour package will be offered upon your treatment by a dental office. Reputable clinics often collaborate with professional travel agents and often give patients discount offers and other benefits. With such packages, patients are ensured not to have any worries, even the departure procedures at the airport. For the last 5 years, Navii Dental Care has succeeded in dental tourism and welcomed growing number of bookings, namely from Australian nationalities whose dental services tend to exceed their budgets. Navii Dental Care is fully confident in our resourcefulness, professionalism and infinite improvement to help promote dental tourism in Vietnam. 
2.Why get Vietnam Dental Tourism?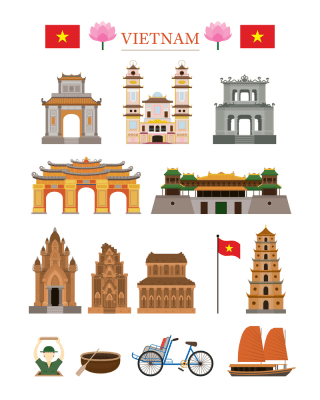 Dental tourism is growing in Asian countries owing to their rich culture, high safety, yet low costs of living. These countries usually house internationally standardized dental centers in the capital and big cities. 
According to the Authority Dental (2018), "a person can save up to 70% by getting dental work in another country, and that includes travel, lodging, and the actual treatment." Vietnam is renowned for amazing natural beauty, cultural diversity and is among one of the lowest costs provided concerning dental care. Now, let's make some comparisons to help you decide which country to touch down.
| | | | | | |
| --- | --- | --- | --- | --- | --- |
| Dental services | Malaysia | The Philippines  | Thailand | India  | Vietnam  |
| Dental crowns  | $500 | $500 | $270  | $190 | $160  |
| Root canal treatment  | $500 | $500  | $250  | $160 | $280  |
| Implant  | $1900 | $1000  | $1800  | $1600 | $1300 |

The first table solely compares the prices of dental services in 5 most potential locations in Asia, including Vietnam, The Philippines, Malaysia, Thailand and India. Unsurprisingly, Vietnam offers the lowest price tags overall, whereas Malaysia provides high-priced services, particularly dental implant. 
Quality 

Language

Visa policy 

Attraction 

Accommodation 

Malaysia 

Every dentist who wants to practice in this country must receive registration from The Malaysian Dental Council each year.

English is decently spoken 

Visa exemptions available for a few countries 

Famous for parks, forests

Flexible means of transport; standard accommodations 

The Philippines 

Dental tourism is gaining in popularity 

Most people speak English 

Visa exemptions if less than 22 days 

Famous for beaches, islands 

Unique cheap Tricyle; numerous homestays, hostels 

Thailand 

Among the top- notch; Accredited by the Joint Commission International; modern technology 

Good English-

speaking dentists 

Many visa exemptions 

Beautiful parks, beaches, luxurious architectures 

Many flights and methods of transportation, standard accommodations 

Vietnam 

Dentists certified by world authorized organisations; updated machinery,equipment & technology; skilled personnel 

English is widely spoken 

Travel visa are quickly processed and released  

Lots of attractions include beaches, mountains, villages, markets, etc 

Numerous selections regarding prices, location, purpose and standard.
The second table summarizes basic information about the travel aspect that tourists should know before making the decision. Despite the fact that dental tourism is highly appreciated in Thailand, other countries are also worth considering, especially for keen travelers whose vacations are as valuable as their dental health. If you are a nature lover, Malaysia or Vietnam will not disappoint you!  
Summary:
Dental tourism can be a smart option in terms of service's quality and finance. Yet, it requires thorough planning and preparation to avoid extra spending or unwanted situations when experiencing a new culture and medical system. It is why Navii Dental Care is intended to partake with you during your time in Vietnam to meet your requirements and most importantly, your satisfaction.