What can Hanoi offer a tourist? Ancient attractions? Savory cuisine? English-friendly environment? Yes, they should be the most common pluses tourists say about the capital of Vietnam. However, Hanoi can also offer any tourists high-class dental services as many dental clinics in Hanoi are of international standards, including Navii Dental Care.
Without further ado, this blog is going to tell you everything about Reliable dental care in Hanoi: 
Why Hanoi dental care?

How good are Hanoi dental clinics?

How to get dental care in Hanoi? 
1. 
Why Hanoi dental care?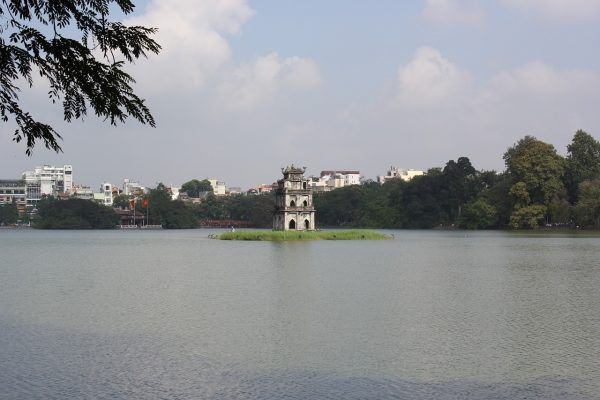 As the capital of Vietnam, Hanoi is also the cultural, historical and political center that takes the lead in adopting advances in technology, education, tourism, medication, medical industry, and so forth. So, dentistry is not an exception that dental care in Hanoi is reliable for international standards. Many dental clinics are offering top-tier services with the support of cutting-edged dental machines and instruments. With that being said, professionals' qualification and skill are the keys to the success of dentistry in Hanoi. Clients and patients can easily get access to dentists' profile published on the clinic's official website and check the reliability of his/her qualification accordingly. Especially, leading dentists in Hanoi work at the National Hospital of Odonto-Stomatology located in the city center, many of whom operate a private clinic and work in both places. They are leading experts and specialists in Vietnam dentistry whose performances are highly successful, meeting customer satisfaction.
Furthermore, all dentistry branches are available in Hanoi, so that dental tourists have solid chances of getting appropriate dental care, no matter how demanding the treatment might require. Navii Dental Care, for example, is specialized in General and Cosmetic Dentistry; therefore, we provide the finest dental services such as teeth whitening, crowns, orthodontics, etc. We are especially very confident in dental implant Hanoi when Dr. Le Thi Thai Hoa at Navii is a leading expert on Implant Dentistry.
2. How reliable are Hanoi dental clinics? 
It is not difficult to find a good dental office in Hanoi. However, the city center gathers the best clinics fulfilling international medical safety standards, facilities, practitioners, dental materials, etc. Some central districts that you should consider are Ba Dinh, Dong Da and Hoan Kiem. Especially, there are 2 dental addresses in Hoan Kiem recommended by famous international platforms and websites (Authority Dental, Whatclinic, Tripadvisor, etc.) you may want to visit.
Before discussing these two reputable offices, you'd better know that a minority of dental addresses lack qualifications and reliability, most of which are small-scale and cosmetic-specialized that offer you slash sales and discounts every time you browse their web presences.
2.1. Australian Dental Clinic
Founded in 2006, both offices of Australian Dental Clinic are located in the city center. As the name itself, Australian Dental Clinic is one of the first local dental clinics that take care of expatriates and foreigners especially from Australia. This clinic provides a happy, professional and caring environment that they strive to develop a warm, welcoming facility, incorporating the latest advancements in dental technology. 
Their clinics are equipped with innovative machinery and equipment in dentistry, namely: Surgical Devices W&H – a reliable partner in implantology; Nomad pro 2 Handheld X-ray system – a dental X-ray unit that has revolutionized the way intraoral X-rays are taken; Belmont Phot-X II Intra-Oral X-Ray – Ideal for digital imaging with safety conscious exposures as low as 0.01 seconds; and many more. Their practice is fitted with excellent standard equipment to assist us with diagnosing and meeting your dental needs, from initial examination to complex treatments. For example, Implants, Root Canal Therapy, Crown and Bridges and Cosmetic Dentistry.
Dentists have extensive experience in providing quality treatments (Whitening, Veneers, Crowns & Bridges, White Fillings), and are constantly updating their knowledge and skills for the benefit of our patients. The personnel provide every client with the best dental care. It is important that patients feel welcomed and comfortable during each visit and that patients put with a smile on their face after leaving the clinic. 8 dentists who can assist you with all your needs. To ensure the highest standards of infection control, this practice also has a dedicated sterilization nurse, trained in the latest techniques and with the finest equipment and procedures.
2.2. Navii Dental Care
Formerly named as DDS, Navii Dental Care was Founded in 1998 by 4 leading experts on Implant Dentistry and denture fabrication in Hanoi, Navii Dental Care is specialized in General and Cosmetic Dentistry. Two clinics of Navii Dental Care lie in Hai Ba Trung and Hoan Kiem Districts – the trading center and tourist hub of the capital, making Navii one of the pioneers in dental tourism in Hanoi. 
Navii Dental Care has a team of medical professionals with a high level of experience and expertise, who graduated from well-known universities around the world. Doctors, and staff are not only qualified, but they are also competent English speakers to foster an internationally-friendly environment. Navii Dental Care takes pride in being a reputable dental clinic that has earned trust from both domestic and foreign customers.
Both clinics of Navii Dental Care follow international standards and meet strict requirements  regarding sterilization developed by the US Food and Drug Administration (FDA). A wide range of modern equipment effectively support dental diagnoses and treatments, some of which are: Sirona Intego dental chair, comprehensive sterile system, innovative image-related devices, etc. Notably, we are the first dental center in Vietnam to have a separate X-ray room, which is worth more than 2 billion VND and equipped with the most advanced Dental Conebeam CT scanner. 
Since customer satisfaction is our top priority, we are committed to delivering the pain-free dentistry and high-quality dental materials. Our dentists are qualified enough to administer deep sedation needed in All-on-4/6 treatment. There yet, Navii offers patients solid pickings of dental materials. The majority of them are imported from leading suppliers with world-famous brand names: Invisalign, Sirona, Phillips, Nacera, etc.  
3. How to get dental care in Hanoi?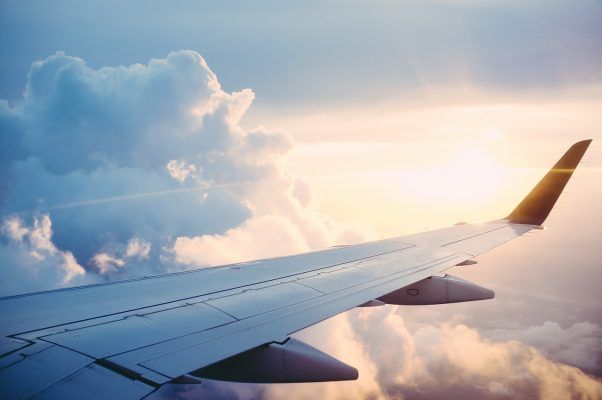 Are you living outside of Hanoi or even in another country? So maybe dental tourism is a smart choice for you. Vietnam dental tourism is growing at a high speed thanks to reputable dental clinics offering all-inclusive dental vacation packages. Expats and foreigners can easily get access to information about dental holiday in Hanoi on Google and spend just a few seconds  contacting the wanted dental office. As the biggest dental center in Hanoi, Navii Dental Care has served many dental tourists for the last 5 years. Most of our clients are satisfied with an easy and quick booking process, the high-quality dental care, and well-put travel offers. Not only that, Navii Dental Care offers treatments of international standards with very affordable prices that can save dental tourists by 70% of spending. Our doctors and staff are advanced English speakers and are always available to support, or give advice to customers. We strive to provide the best conditions for our patients, especially those who live far away or abroad.
Conclusion: 
To conclude, Hanoi provides visitors not only vibrant tourism and savory cuisine, but it also offers reliable dental care featuring top-notch dental offices in the city. If you are expecting good care and Hanoi is your destination, give Navii Dental Care a call right now to receive the most information and honest consultation!