Porcelain crowns are the most popular type among dental crowns with great advantages, which are best applied for tooth restoring and appearance enhancement. 
Let this blog tell All You Need To Know About Porcelain Crowns: 
What is porcelain crown?

Why are porcelain crowns so common?

Different types of porcelain crowns

Porcelain crowns procedure

Porcelain Crowns vs Porcelain Veneers
1.What is porcelain crown?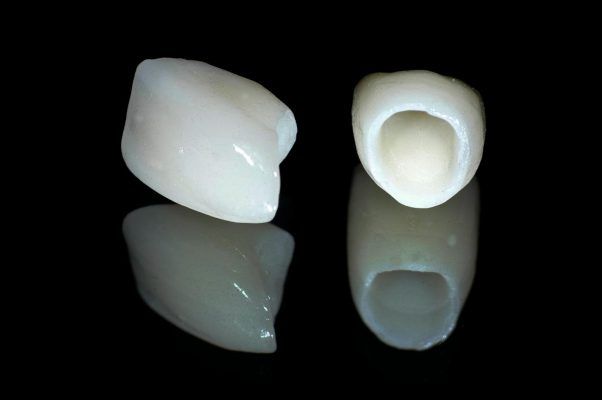 A porcelain crown is a tooth-shaped porcelain cap that is cemented onto a reshaped tooth. Once in place, only a dentist can remove the crown. The main purpose of a crown is to cover a damaged tooth, but it also improves strength, alignment and appearance in the mouth.
As the crown's mission is to take an impression of the tooth or teeth being covered, it will be carefully customized by a dentist based on current conditions of patient's teeth, including size, color, shape or function. As a result, the crown is made sure to fit properly and patients will have beautiful straight bright teeth that are as natural as real teeth.
2.Why are porcelain crowns so common?
Porcelain crowns are meant for people who look forward to improving both their dental appearance and dental health. They are usually applied to cure chipped teeth, slight overbite or teeth discoloration by antibiotics. Also, porcelain crowns act as restoration after a root canal and as coverage of dental implants. Lastly, these crowns can be performed for beauty purposes solely.
There are many advantages that make these crown gain in prevalence nowadays. First, the whole treatment duration is wrapped up within 2 to 3 days, followed by 2 or 3 visits. Second, the crowns do not only boost dental appearance but they also enhance the eating function. Last but not least, porcelain crowns can last a lifetime if properly maintained. The best way to achieve this is through proper oral hygiene, along with regular checkups with your dentist.
3.Different types of porcelain crowns
There are two common types based on dental crown materials: 
3.1. Porcelain-fused-to-metal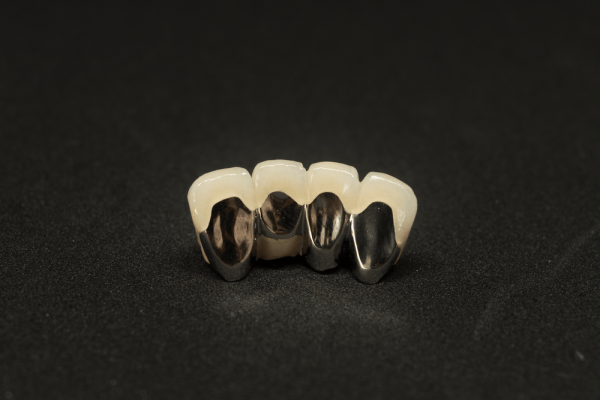 A porcelain-fused-to-metal crown consists of a porcelain covering that encases a metal structure. After a period of use, the metal structure will become oxidized and blackened.
This type is cheaper than the other type and more suitable for covering only a few teeth.
3.2. All-porcelain crowns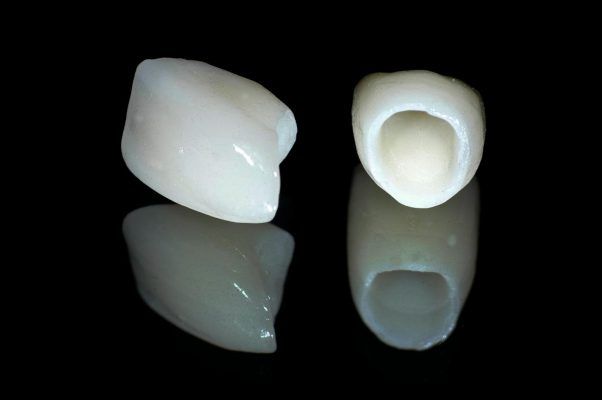 All-porcelain crowns are the most natural-looking crowns. They provide better natural color match than any other type of dental crowns. They are also metal free and maybe suitable for patients with metal allergies.
Prices for this type of porcelain crowns are around 10 million VND per tooth, depending on different porcelain materials. At Navii Dental Care, we diversify the materials for a wider range of choice. With all high-quality materials including Venus, Emax and Nacera, we also provide maintenance policies up to 10 years to ensure the best outcome for patients.
4.Porcelain crowns procedure
There are 5 main steps:
1) Examining and giving advice;
2) Performing an oral cleaning;
3) Reshaping the original teeth and taking dental impressions for crown fabrication;
4) Cementing porcelain crowns in place;
5) Giving oral care instructions after porcelain crowns.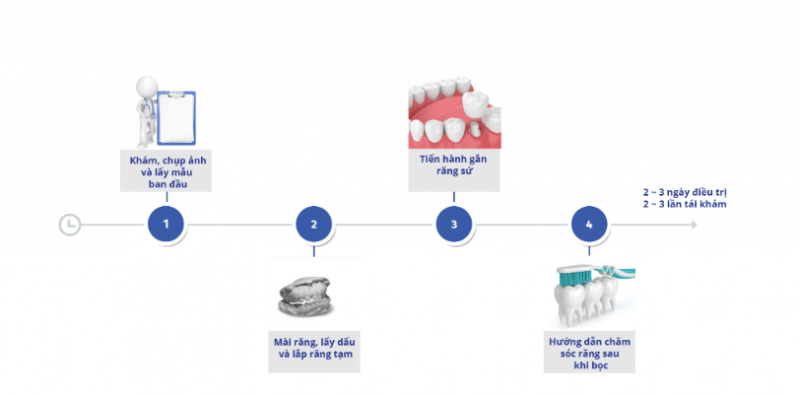 Don't forget that all these steps are performed within no more than 3 days, in exchange for the brightest smiles! 
5.Porcelain Crowns vs Porcelain Veneers
Like porcelain crowns, porcelain veneers are also used to restore chipped teeth, teeth spacing or teeth discoloration. Yet, the difference is that veneers allow less tooth reshaping than the crowns and only cover the front of the tooth, so the original tooth structure is preserved as much as possible, as well as the eating function and tastes of patients. On the other hand, porcelain veneers are unlikely to restore teeth that have fundamental issues and need much protection.  
Summary:
Porcelain crowns can well function as a restoration and a beauty enhancement at the same time. However, this technique must be performed by skillful dentists so as not to harm the root canal during tooth reshaping. Having recorded excellent outcomes, Navii Dental Care is confident to perform the best porcelain crown technique up-to-date. 
Navii Dental Care is specialized in general and restorative dentistry and is one of the most prestigious dental clinics in Hanoi. Our clinics are operated by accomplished doctors with over 20 years of experience. Navii Dental Care takes pride in our high-quality services and sets patient's satisfaction as our top priority. Are you ready to restore your smile with us?