All-on-4/ All-On-6 implant is the finest dental treatment for teeth missing with permanent duration. This is one of the latest technicalities of the world dentistry, which ensures both functional and aesthetic aspects for patients throughout the treatment.
Let's start with defining what an implant is. A dental implant consists of 3 parts: screw, abutment (connector) and crown. The screw is usually made of titanium that is inserted into your jawbone in the space left by a missing tooth. Once the implant is placed in your mouth, your dentist will place a fake tooth onto the screw.
So, let's imagine replacing 15 missing teeth with 15 implants, are you sure that your body can afford such an intensive surgery and your budget can afford such a fortune? Therefore, All-on-4/6 is meant to improve these defects by applying only 4 or 6 screws functioning as anchors for a porcelain bridge on top.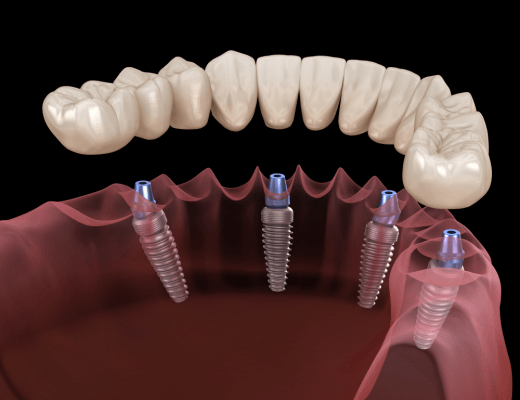 In this blog, we will tell if All-on-4/6 For An All-time Smile is true or not: 
What is All-on-4/All-on-6 for?

Why choosing All-on-4/All-on-6 over other treatments?

What is the All-on-4/All-on-6 implant procedure like?

All-on-4/All-on-6 pros and cons

Where can I have All-on-4/All-on-6 Implant?
1.

What is All-on-4/All-on-6 for?
Like any implant applications, All-on-4/6 implant is meant to treat tooth replacement. In essence, it is suitable for those who had multiple consecutive missing teeth or lost an arch of teeth or lost all the teeth. These conditions can be caused by accidents, ineffective root canal treatment and so on.
2. Why choosing All-on-4/All-on-6 over other treatments?
Dentures are very common when it comes to missing many teeth. However, dentures do not provide any biocompatibility, resulting in jaw retrusion and negatively affect patient's appearance as time goes by. Unlike dentures, the titanium screws are compatible with bone tissues, therefore, make the implants as identical as a real healthy tooth.
On the other hand, there are 4 common tooth replacement options: porcelain bridges, dentures, single-tooth implant and All-On-4 implant. In order to find the best option for you, let's compare their pros and cons together! 
 

All-On-4

Single-tooth implant

  Dentures

  Porcelain bridges

Type of dental restoration

Full-arch

Single-tooth

Full-arch

Single-tooth

Tooth reshaping

No need

No need

No need

Required

Jaw bone quality preservation

Great

Good

Minor

Minor

Aesthetics

Great

Good

Normal

Normal

Removable/Fixed and   eating function

  Fixed, improved   eating function

  Fixed, improved     eating function

  Removable, worse   eating function

    Removable, worse     eating function

Convenience

  Very convenient

Very convenient

Removable,    inconvenient

Removable, inconvenient

Duration

Lifetime

Lifetime

  3-5 years

  5-10 years

Skill level required

Very high

  Very high

Low

  High

Prices

    8000-10500 USD      per arch

(12-14 teeth)

  850-1500 USD

   per implant

  170-300 USD

  per arch

    650-1000 USD 

    per 3-unit bridge
3. What is the All-on-4/All-on-6 implant procedure like?
Firstly, the dentist will perform a medical check-up and take your 3D CT images.
Secondly, the dentist will make incisions in the gum to place 4 implants in the jawbone.
Next, a temporary denture will be placed.
Lastly, the dentist will complete the procedure (after 4-6 months) and placing permanent crowns.
4. All-on-4/All-on-6 pros and cons
4.1. Pros:
– Natural look and comfortable fit;
– Improved ability to eat and chew;
– High compatibility, minimally invasive;
– Integrated and combined flexibly with porcelain bridge method, minimizing cost;
– 1 surgery only, limiting fatigue and risks, helping patients recover quickly;
– Easy oral hygiene;
– Long-lasting and reliable.
4.2. Cons: There are two major disadvantages of the All-On-4/6
First, the All-On-4/6 implants can go up to 12000 USD per arch. You'd better build a detailed proactive plan, probably several months or years prior to the G time!

                                                   
Second, since All-On-4/6 Implant is in fact a surgery, there are some unexpected effects such as persistent bleeding, swelling, pain, stiff muscles and so forth.
However, these conditions are short-term and are easily treated following advice and instructions by dentists and doctors. Additionally, failed implants or unintegrated implants (with patient's bone) seldom happen. In the worst case, the dentist can remove the failed implant, let the area heal, and insert a new one.  
5. Where can I have All-on-4/All-on-6 Implant?
All-On-4/ All-On-6 Implant is the ultimate solution for full-arch treatment using titled implants nowadays. They are complicated dental surgeries that high-skilled performances are and standardized facilities are a must.
With over 20 years of operation, Navii Dental Care is very honor to work with Dr. Le Thi Thai Hoa, who has over 10 years of experience and is among a handful of specialists in Dental Implant in Vietnam. She is always meticulous and she never stops trying to improve her performances. Lately, Dr. Hoa has successfully shortened the All-on-4 Implant process to 1.5 hours only, which is much faster than past practices. Doctor Hoa, along with fellow doctors and nurses have performed many excellent cases and brought about optimal satisfaction for patients.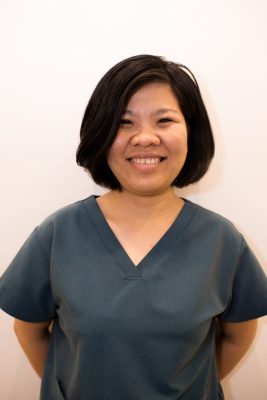 Trusting Navii Dental Care, you will be treated with our international-standardized machinery and equipment, namely strictly sterile rooms, comprehensive 3-in-1 X-ray Sirona Orthophos XG 3D, Zoom Whitespeed teeth whitening and so on. We are confident to be the largest dental care in Hoan Kiem District to provide high-quality services as well as professional working ethics with a view to bringing pure happiness for visitors and patients.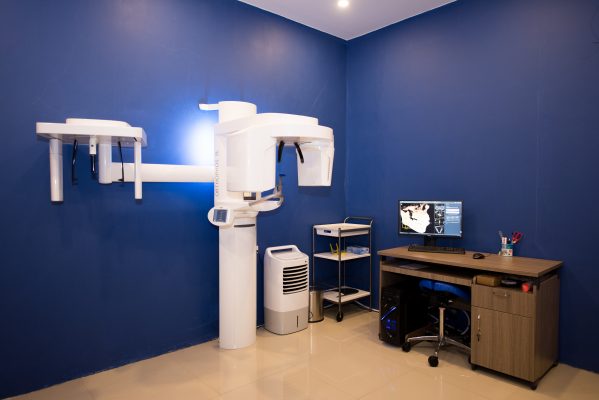 Conclusion:
In summary, All-On-4/All-On-6 procedure can be expensive, but a discount plan or dental insurance can help cut down the cost of tooth implants. The happy smiles of All-On-4/All-On-6 patients have added great value to the mission of the Vietnamese dentistry, specifically, Navii Dental Care.