It is undeniable that getting a shiny smile with pearly white teeth is the desire of most of us. Teeth whitening is the least costly cosmetic procedure to transform your smile today.
Read on to find the best whitening technology available and at which dental clinic in Hanoi you can trust to have this kind of service.
1. Are you a good candidate for teeth whitening?
Before finding the most effective technology for teeth whitening at present, first just have a check if you are eligible for the procedure.
The best candidates for teeth whitening are:
Mature enough to understand whitening process
Experiencing stained or discolored teeth due to food and drink, tobacco use
Those who want brighter, whiter teeth
Being realistic in expectations as the same way applied to different people may give varied results depending on each case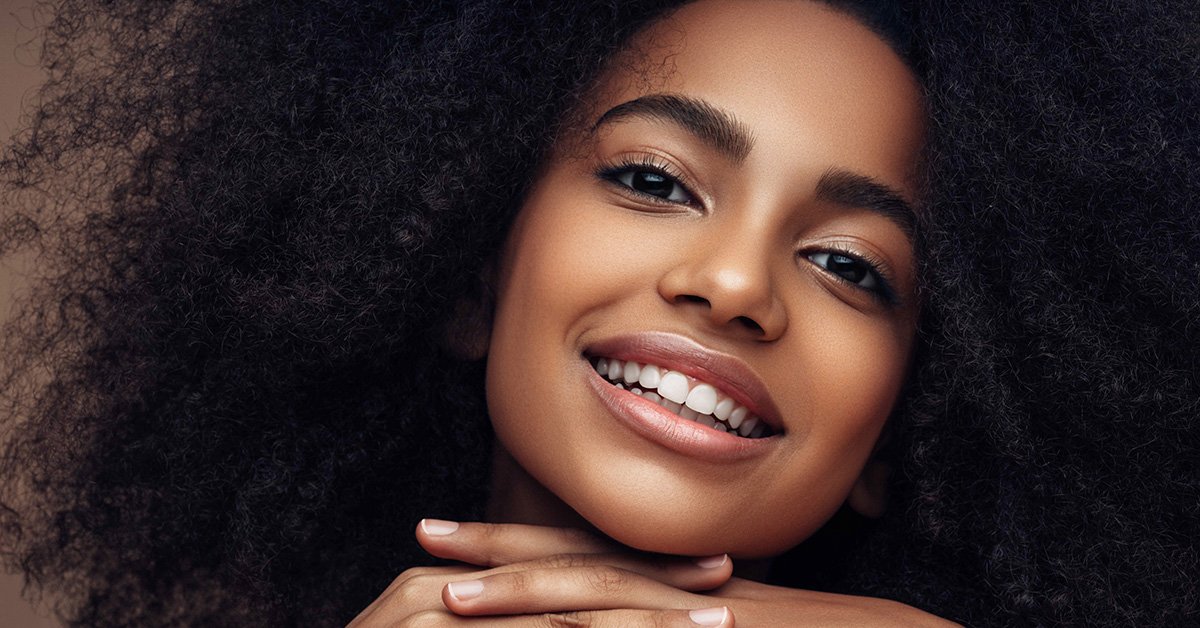 Normaly most people can whiten their teeth to improve their appearance. However, teeth bleaching should be avoided if you are one of these cases:
Pregnant/ Breast feeding
Having many crowns as crowns can not be whitened anymore
Under the age of 16 years old
Having dental issues that must be treated first
2. The best whitening method at present
Two teeth whitening treatments that are in popularity at the moment are Zoom! and laser teeth whitening. Both of them share some similarities as follows:
Using a bleaching gel made of hydrogen peroxide to whiten your teeth. First apply the gel to your teeth then using a laser, or light for Zoom!, to get it activated. The bleaching agent penetrates the enamel and scrubbing stains away.
A whitening session normally last under 1 hour. Zoom! is almost the same, but the gel application will be divided into 3 times with 15 minute in length for each.
Most cases get noticeable results after just 1 visit.
After treatment, customers should follow after-care guidances including eating diet and oral care to keep teeth whitened for long.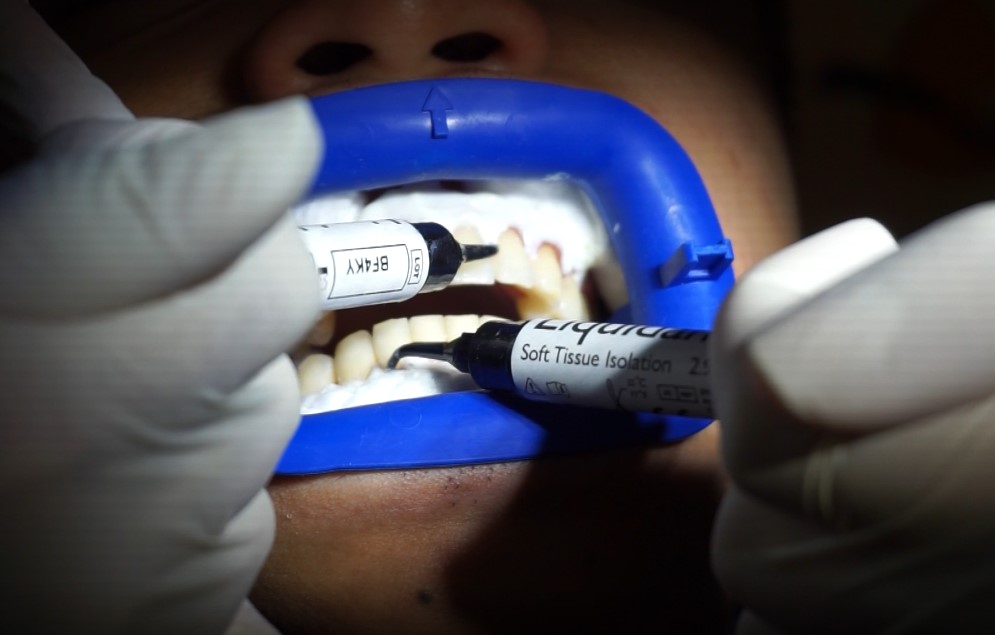 Zoom! vs laser whitening – Who wins?
According to Dr. Le Thi Thai Hoa – the Head dentist at Navii Dental Care, Zoom! seems to be the winner when it comes to choosing which one is suitable for sensitive set of teeth.
Both methods take almost the same amount of time and leaves satisfactory results. The main difference is the tool used to heat up the bleaching gel. One drawback of laser whitening is the teeth may become overheated and make the process uncomfortable. In the worst situation, this may lead to nerve damage.
On the other hand, Zoom! use an ultraviolet light to activate the bleaching gel. This method is of many people's favourite as the amount of heat exposure is minimized and infrarred emissions are filtered out by the light. Therefore, those with sensitive teeth but still desire a white set or those who don't want to experience sensitivity during treatment should consider Zoom!.
Another factor why Zoom! is advised by many dental specialist is because this method creates a more satisfactory result. The shape of the instrument heating up the gel is different. The Zoom! light covers an entire set of teeth, so the whitening takes place all at once. Compared to laser, bleach one tooth at a time, Zoom! seems to be higher appreciated as all the teeth will have the same shades of whitening.
3. How to maintain the result of teeth whitening?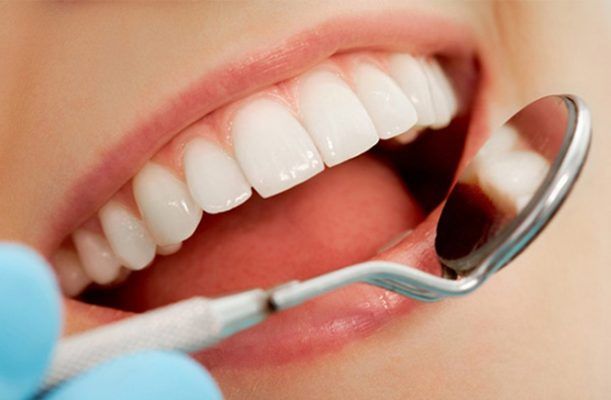 Avoid food or drinks with dark colors. Use a straw when drinking will prevent colorants in direct contact with the incisors.

Brush and rinse your teeth right after eating or drinking colored foods if possible.

Oral hygiene care: brush your teeth at least 2 times a day, floss 1 time/ day.




Use toothpaste with whitening function only 1-2 times/ week to remove stains on the surface of teeth. The rest of the week you can use toothpaste contained fluoride. 




Periodic dental examination every 6 months – once a year for the dentist to have a check and evaluate the color of teeth. 




If you eat or drink a lot of colorants or smoke, you should bleach your teeth more often to maintain the desired color after bleaching.
4. Navii Dental Care – A reputable dental clinic for whitening in Hanoi
More than 5,000 customers have used Zoom! Whitespeed Whitening at Navii Dental Care and give positive feedbacks. Established in 1998, we are a trusted dental clinic in Hanoi serving hundreds of visits every day.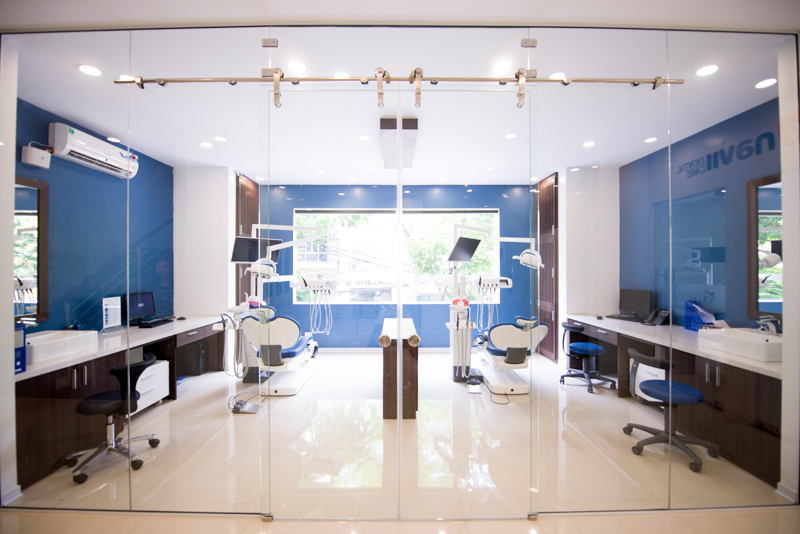 You can know more about Navii HERE.
We provide you with:
Zoom! Whitespeed whitening – the most effective teeth whitening technology today, working well even with sensitive teeth.
WhiteSpeed's advanced blue LED light-activated technology emits at the optimal light spectrum with 100% greater light intensity than the closest competitive lamp.
The whitening process is enhanced by WhiteSpeed's exclusive whitening gel. This gel has a pH of ~ 6.5 added with fluoride to avoid sensitivity.
No pain, no overheat or sensitivity during and after bleaching.
Teeth will be whitened from 2-4 shades after only 45 minutes.
Navii Dental Care is equipped with the most advanced and comprehensive medical equipment provided by the most renowned medical equipment manufacturers in the world.
Teeth whitening procedure is performed by highly skilled and experienced dentists.
Just have a look at the transformation of some customers after getting dental bleaching at Navii Dental Care.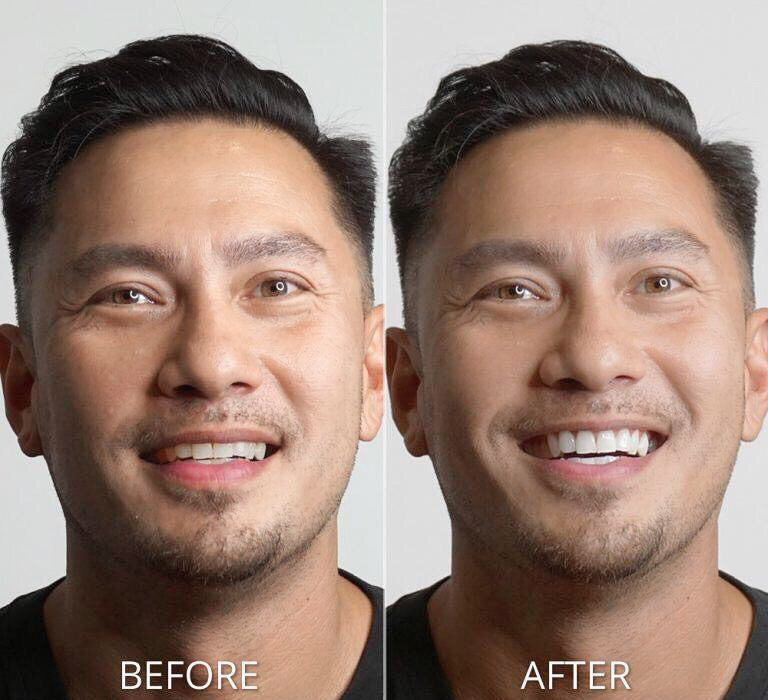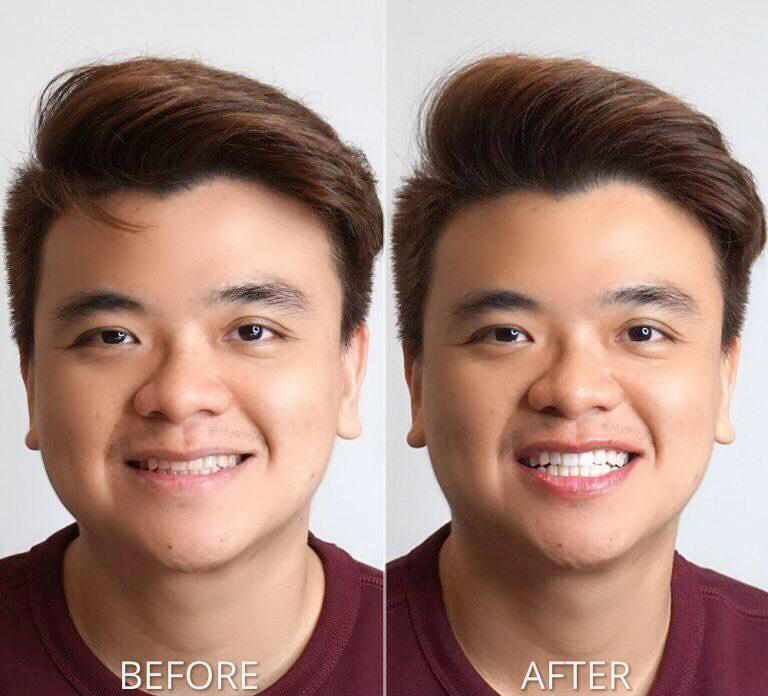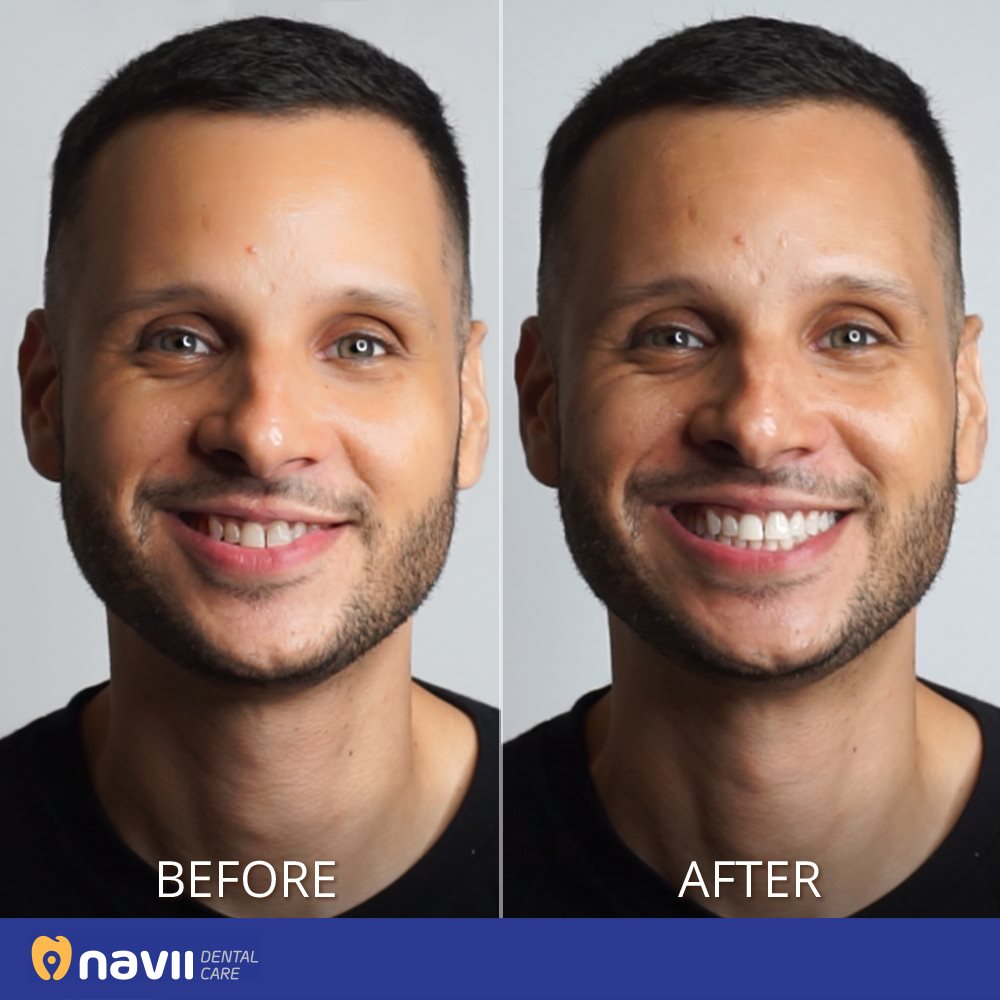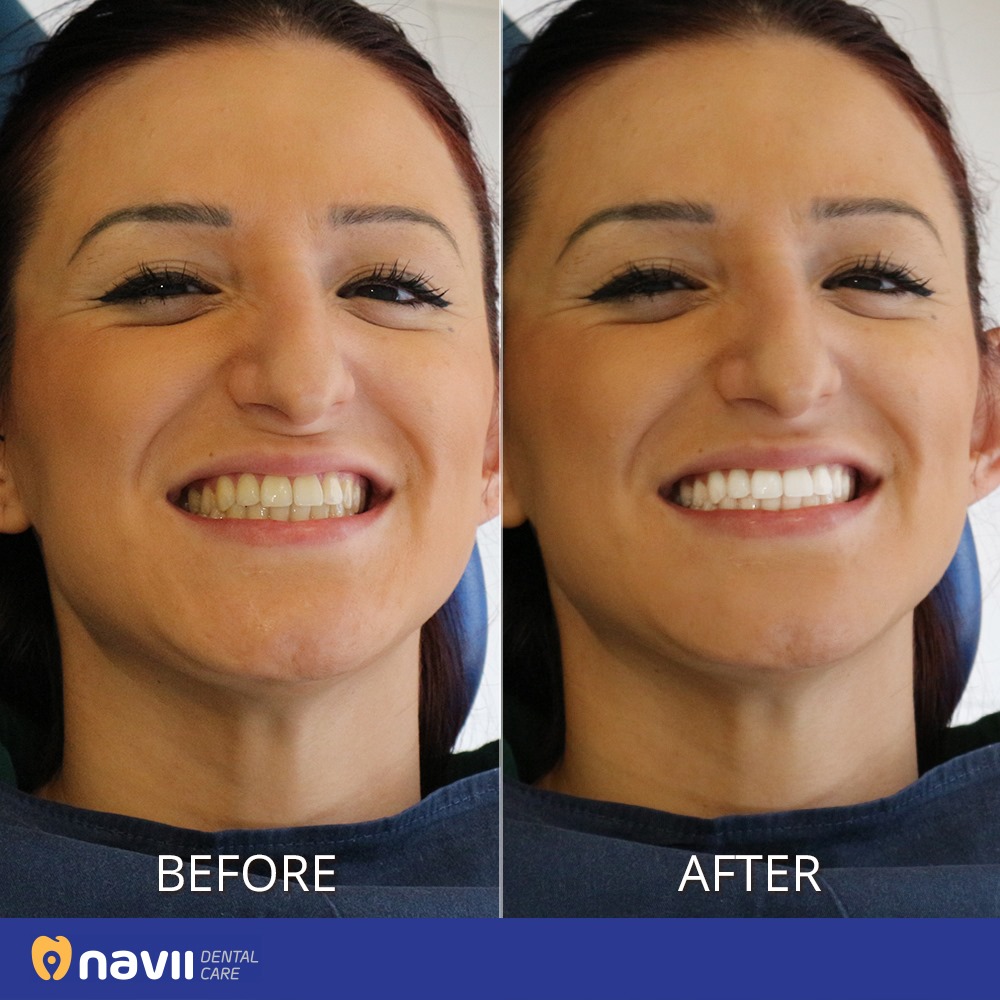 Navii Dental Care 
Location 1: 42 Cua Dong, Hoan Kiem, Hanoi
Location 2: 36 Hoa Ma, Hai Ba Trung, Hanoi
Hotline: 0912.60.42.42 & 024.3747.8292
Website: www.navii.vn
Email: c.service@navii.vn