Based on the advancement of science and technology in medicine, different types of Orthodontic Braces are born to better meet the needs of orthodontic clients. If you're unfamiliar with orthodontics, though, all these choices can be confusing.
Let Navii Dental Care become your companion on the way of finding the right one for you!
So what types of braces are there, and how can you decide which is right for you? Let's take a look! 
So, What is Different Types of Orthodontic Braces, Which One Is For You?:
1. Traditional metal braces
2. Ceramic braces
3. Lingual braces
4. Invisalign
5. Assessing the Pros and Cons of the Different Types of Braces
6. Choosing the best orthodontic treatment for you at Navii Dental Care
1. Traditional metal braces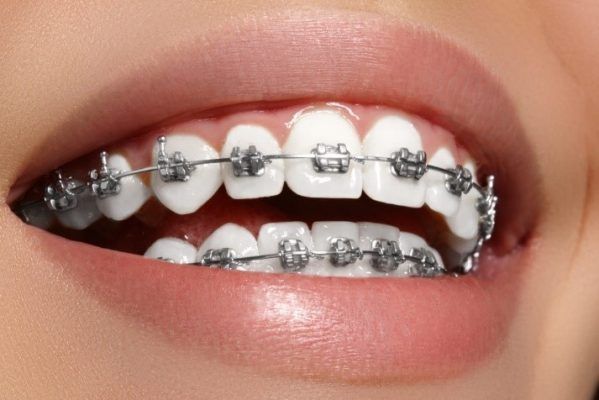 This is the most basic and oldest type of braces. Metal braces can also be made of silver or gold. Metal frames are very strong and can withstand most types of forces interacting daily.
The traditional metal braces come with elastic rubber bands that hold the frame and shape the teeth. The cheapest type of metal braces is stainless steel.
2. Ceramic braces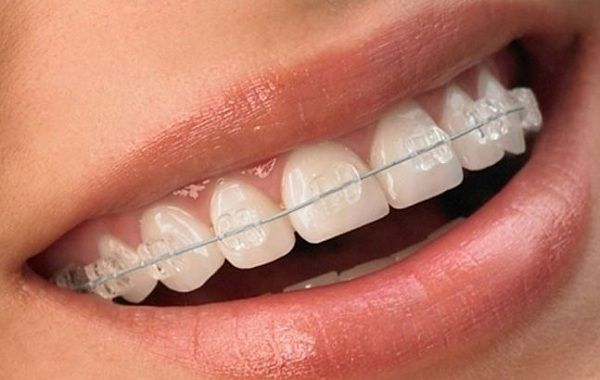 Mock metal braces in shape and size but they use clear ceramic brackets that blend more naturally into your teeth. Braces are made of ceramic alloys and some other inorganic materials. Then elastic brackets and wires will be worn to shape and increase traction.
3. Lingual braces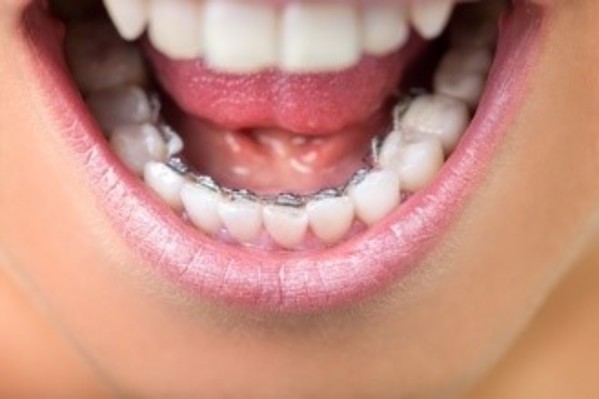 Use the same metal brackets and wires used in traditional braces, but the brackets and wires are installed on the inside of your teeth to keep them hidden. This is a technique of braces that requires highly skilled orthodontists.
4. Invisalign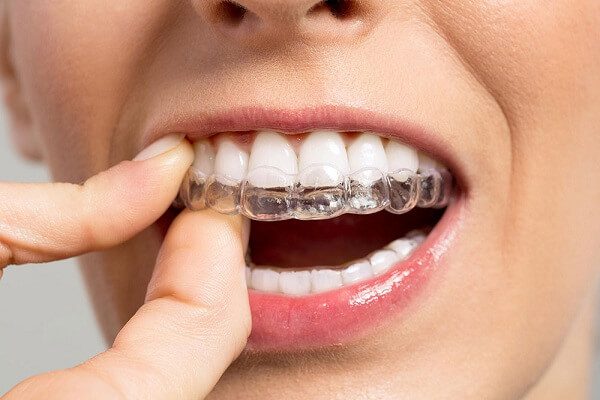 Invisalign consists of a series of customized, clear BPA-free plastic tray aligners that are removable and normally replaced every 2 weeks to keep your teeth moving in the desired direction. Each tray moves the teeth about 0.25mm.
5. Assessing the Pros and Cons of the Different Types of Braces
Types
Advantages  

 

Disadvantages
Recommendation
Metal Braces

Least Expensive

Most effective

Allows personal expression + attract kids

through colored bands

Most noticeable

Limit you from eating hard

and stick foods

Suitable for complex cases, less economic conditions such as students

Ceramic Braces

Less noticeable than

metal

Most effective, like metal

More costly than metal

May stain more easily

For those who want to reduce the presence of braces

Lingual Braces

Invisible from outside

Harder to clean

More costly than other types

Maybe more uncomfortable

Less effective for severe cases

Routine adjustments take longer

than metal or ceramic braces

For those who want to minimize the presence of braces, have time for regular dental visits

Invisalign

Nearly invisible

Allow to eat and drink

anything (removable)

Less effective for severe cases

Expensive, 3 to 5 times higher than braces

Treatment may take longer, takes about 18 -36 months or longer depending on the situation

Be sure to wear a minimum of 20-22 hours a day during treatment

Ideal for those need to meet partners & customer regularly, or focus on aesthetics
Grasping pros and cons of different types of Orthodontic Braces means you have gone one third on the process to have a confident smile! Next is to prioritize what's important to you about your treatment. Is it most important to you that your treatment is completed as quickly as possibly? Or braces that are barely seen? How about cost?
Based on these factors, along with a clinical examination, we can determine and discuss with you what the best type of treatment will be for your specific smile.
Here at Navii Dental Care, we believe you should understand every aspect of your treatment, beginning with your very first appointment. It is our slogan that "Dedication builds our brand name". As the largest dental treatment clinic and rehabilitation in Hoan Kiem district, we use only the highest quality materials and the best technology for our orthodontic treatments, leading to greater efficiency and comfort, and better results.
If there are any ambiguous issues surrounding these different types of Orthodontic Braces give us a call today to schedule a complimentary consultation with Dr. Le Thi Thai Hoa – one of the leading experts on Implant in Vietnam. We can't wait to see what's in store for your smile!
Hotline: 0912.60.42.42

Branch 1: 42 Cua Dong, Hoan Kiem, Hanoi

Branch 2: 36 Hoa Ma, Hai Ba Trung, Hanoi