How far are you willing to travel in order to seek dental treatment? A couple of blocks? Across the city? Well actually, many people nowadays prefer to have their oral problem taken care of in another country instead of relying on the local healthcare system. It sounds excessive at first but with the rising of dental expense, people from developed nations tend to look for affordable treatment through dental tourism. While you could technically set up everything on your own, dental tourism packages could save you a lot of time and money.
In the case you want to know more about these packages, this article could help you with that. Down below, you would find the advantages and disadvantages of dental tourism packages along with a detailed guide on how to pick a suitable package. Take a look at them and you should be able to make a wise investment.
In this post, we will talk about The Pros and Cons of Dental Tourism Packages:
1.Dental Tourism Packages: What Are They?
2.Where Can You Find Dental Tourism Packages?
3.Benefits and Drawbacks of Dental Tourism Packages
4.How To Find A Dental Tourism Package that suit you
In the normal case, you have to make lots of arrangements before you could go abroad and seek dental treatment. By buying a dental tourism package, you don't have to do anything besides enjoying the trip. For most of the time, the dental package should include pretty much everything involved: the flight, the transfer, the hotel, the treatment, etc. Dental tourism packages also provide excellent discounts as well, for example, the accommodation rates stated in these packages is often 15 – 30% lower than published rates. Therefore, with a suitable dental tourism package, you could save a lot of money compared to doing everything by yourself
1.Where Can You Find Dental Tourism Packages?
Dental tourism packages are usually provided by medical tourism agencies, you can look them up on the Internet. Beside dental operations, these agencies also offer a wide range of medical procedures ranging from plastic surgery to fertility treatment and alike. You would receive helpful advice about the success rate and possible complication before you select your package as well. While there are plenty sightseeing options available, travel insurance is often not included in the dental tourism package in case of the operation goes wrong.
2.Benefits and Drawbacks of Dental Tourism Packages
There is really no such thing as the perfect option when it comes to dental tourism and its diverse environment. While they appear to be convenient in some aspects, dental tourism packages also have a couple of limitations that you need to keep in mind. Here is a comprehensive analysis of the packages pros and cons, check it out and decide the best course of action to take
Unless you are a seasoned traveler with a lot of experience, it could be quite stressful to make all the necessary arrangements on your own. The lack of knowledge about the location and its dental clinic is not exactly easy to overcome without doing a lot of research. Fortunately, dental tourism packages are capable of handling all these details in your stead, they would turn your trip into a memorable and relaxing holiday. These packages also provide attractive discounts for specialized operations which mean you could save a lot of money and time without fail.   
Since dental tourism packages are usually designed with affordability in mind, there is a good chance that you may find them slightly inflexible. Everything has been planned out in advance with all cost considered so even slight deviations from your end are intolerable.  It's also quite likely you could only choose your clinic through a list provided by the agency. Therefore, you don't really have a lot of freedom with these packages and you have to follow a rigid schedule. In many cases, the agency package is not the cheapest way to travel and take care of oral problems at the same time. As long as you are willing to look around, you should be able to locate flight, hospital and accommodation with even lower price tags.
3.How To Find A Dental Tourism Package that suit you
Despite their shortcomings, these packages are nonetheless useful, especially if you don't want to deal with all the arrangement and associated detail.  For most of the time, medical tourism agencies clearly state the coverage of their packages along with other important issues in the contract. All you have to do is to read the terms and policies carefully before you decide to sign. Because it's your health we are talking about, there are several things you should keep a close eye on here.
Reviews and Opinions

Sure, you go after these dental tourism packages because you don't want to organize everything by yourself. However, it's definitely a good idea to research the clinic options and other locations mentioned in the package. That should tell you about the quality and popularity of the package itself. If you get lucky, you may find other packages with similar offerings but much cheaper. As result, it would not hurt to do some research in order to understand the value of the package.

Distance and Weather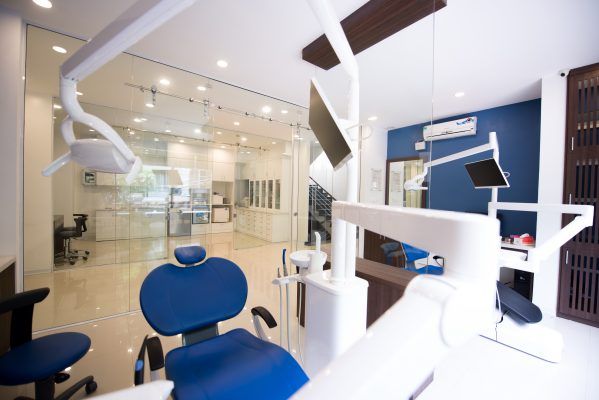 Jetlag is an annoying issue that should pay attention in case you have to travel a long distance to reach the final destination. The longer the distance, the more time it takes to complete the trip and you have to clear up your schedule accordingly. You may have to stay longer than estimated so do remember to take that into account as well. The weather and climate are also important factors to consider since they could affect your health and your trip.
Warranties and Guarantees

While it's obvious that you want the treatment to proceed smoothly, there is always a chance that something could go wrong. Dentists/staffs are just ordinary humans and mistakes do happen from time to time. Therefore, you must ensure that the package would resolve any potential complication. If you really want to play it safe, you should consider picking up medical complications insurance. This insurance would reimburse the travel and accommodation expense if the treatment complication takes place after you return home.